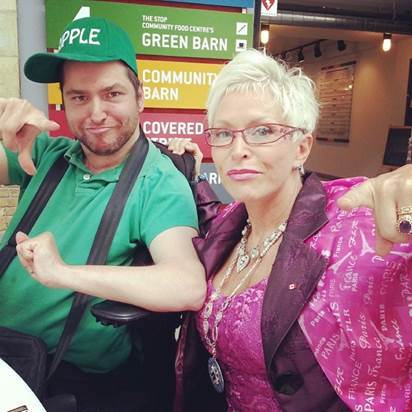 Oleb Books author Andrew Gurza recently published an article on HuffPost that we wanted to share with our readers. Click here to read all about his latest coming out story on HuffPost!
You can also read more about him in our blog piece titled: Meet Author Andrew Gurza: Shining a Bright Light on Sex and Disability.
Gurza contributed the piece "Baring It All" to our latest anthology, Firsts: Coming of Age Stories by People with Disabilities. Pick up your copy today on Amazon
, IndieBound, Kobo, Barnes & Noble
or Apple.
Please note that some of the links in this post are affiliate links and I will earn a commission if you purchase through these links (at no additional cost to you). By clicking these links, you consent to us placing a cookie on your browser for commission purposes. Thank you for your support!