Based out of Minneapolis, disability publisher Oleb Books seeks to expand representation of disability in literature, or D Lit, by publishing disability stories by writers with disabilities.
Out Now! Oleb Books' debut title, Firsts: Coming of Age Stories by People with Disabilities. Click here to buy on Amazon. Or, click here to buy on IndieBound.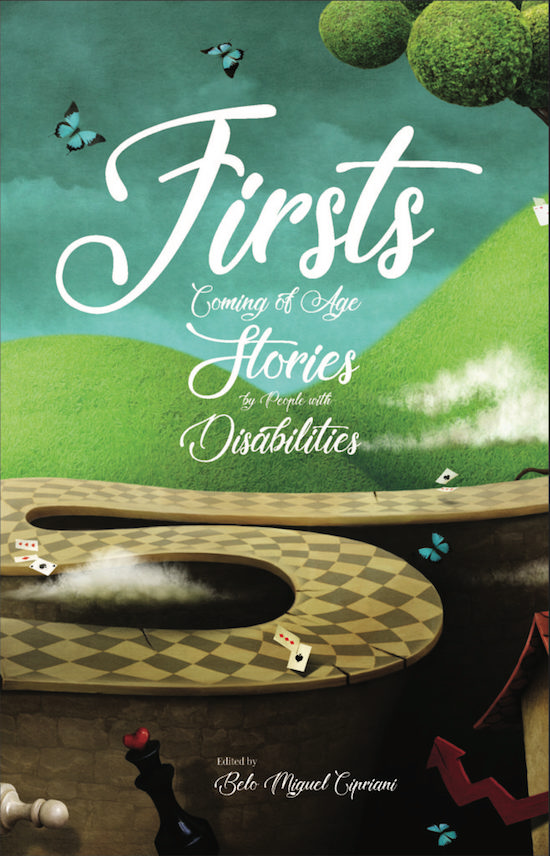 "Powerful and intimate self-portraits from writers who have much to teach readers."
Kirkus Reviews (click here to read the full review)
"I feel like I was given a ring of keys, and that each one allowed me to enter a different world. Each narrator is unique, each world fascinating — at turns heartbreaking, funny and hopeful — and yes, disability is centerstage but it's not the only thing that makes these characters jump off the page."
Amy Silverman — commentator, KJZZ, the NPR member station in Phoenix, Arizona, and the author of My Heart Can't Even Believe It: A Story of Science, Love and Down Syndrome"
Firsts: The Mini Documentary Series
Based on Firsts: Coming of Age Stories by People with Disabilities, the miniseries profiles three of the book's contributors. It was shot by San Francisco-based filmmaker Karina Sturm, and dives deep into the experience of being a writer with a disability. Watch episode 2, featuring author Caitlin Hernandez, below, and either visit the Firsts book page or check out our YouTube channel for more.