By Belo Cipriani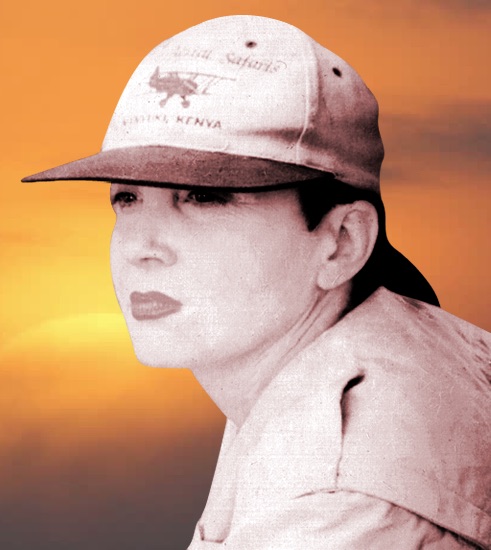 Bipolar disorder is one of the most studied neurological conditions today. According to the National Institute of Mental Health (NIMH), it roughly affects 4.5 percent of adults in the United States. But while bipolar disorder impacts many people, when it comes to accurate representation in literary works, there is still a need for more books that capture the bipolar experience.
In recent years, there have been some great memoirs published by people who have been diagnosed with bipolar disorder. A few great bipolar works of nonfiction are: An Unquiet Mind: A Memoir of Moods and Madness, by Kay Redfield Jamison, Ph.D.; Fast Girl: A Life Spent Running from Madness, by Suzy Favor Hamilton; and Patty Duke's Brilliant Madness: Living with Manic Depressive Illness — a book Duke coauthored with medical writer Gloria Hochman.
Although memoir has seen a handful of great books about bipolar disorder, and there is definitely a need for more titles in that category, when it comes to fiction, the pickings are slim. And no one knows this as well as novelist Susan St. John, who was diagnosed as being bipolar while traveling in Africa, and then began to see herself as a great character for a book.
"The more I thought about it," said St. John, "I realized I was a good character, too, as were the men at Nyayo House."
Her safari adventure and newly diagnosed condition were the inspiration for her book, Mad Mischief — a colorful novel about a woman named Sarah, who is an American and dealing with a bipolar diagnosis, in addition to several other problems, in a foreign land. St. John thought it was important that Sarah had some sort of mental illness, and wrote the character as such.
"I felt that for her to be a protagonist," said St. John, "that elicited all the reactions she did in the other characters, she would really have to be 'way out there.' And I am bipolar, so I felt I could give some authenticity to that dimension of her character."
Mad Mischief took about 15 years to write, and went through many revisions; however, St. John shares that life in general had the biggest impact on her completing the novel.
"I went back to Africa four or five times. I went through a divorce and re-married, then another divorce. I moved twice, so there was a great deal that got in the way," she said.
With vivid prose, Mad Mischief delivers a memorable adventure that illustrates how animals in the wild behave better than humans, as well as how people with mental health problems can fall victim to bullying.
Mad Mischief is the winner of the 2017 New Apple Literary Contest, in the Psychological Suspense Category; the Spirited Woman Book Award; and Santa Barbara Magazine's Beautiful Reads Selection, for their 2018 Winter Edition. The book was also a finalist for the 2018 CIPA EVVY Book Awards, the 2018 EPIC eBook Awards, the 2018 Independent Author Network Awards, for Outstanding First Novel, the 2018 Indie Excellence Awards / Chick-Lit Category, and named a "Distinguished Favorite" in the 2018 Independent Press Awards.
For writers with a mental disorder, St. John has the following words of advice: "Stay on your meds, have a definite schedule for writing, and be sure there is someone you can talk to as you go about the writing."
To contact Susan St. John, you can visit www.madmischief.com.
You can grab a copy of Mad Mischief: A Novel
 on Amazon. (Please note this is an affiliate link. By clicking this link, you consent to us placing a cookie on your browser for commission purposes. Thank you for your support!)
Belo Cipriani is an award-winning author and prize-winning journalist. His new book, "Firsts: Coming of Age Stories by People with Disabilities," is available through every online retailer. Learn more at www.belocipriani.com.