by Christina Pires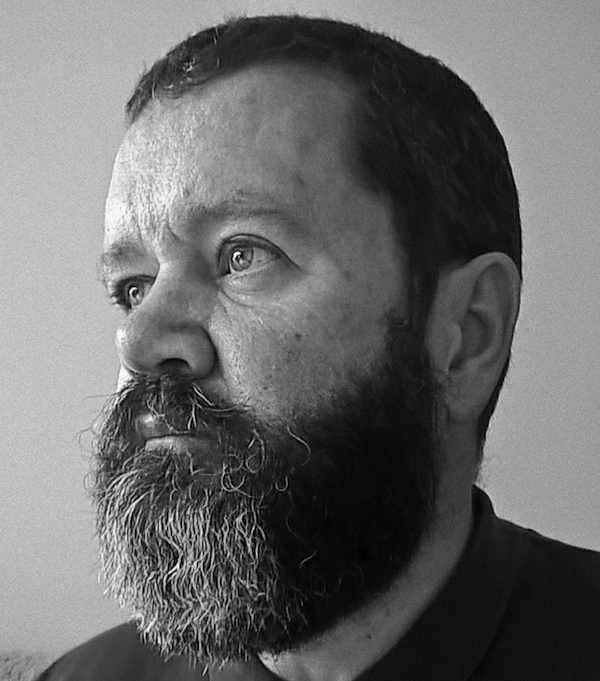 Before his mid-40s, Oleb Books author Nigel David Kelly — a contributor to Firsts: Coming of Age Stories by People with Disabilities — lived by the old Greek saying, "A healthy mind, a healthy body." Born in Belfast, Ireland, Nigel was a National Champion powerlifter and took pride in maintaining his physical health. He also enjoyed engaging and maintaining a healthy mind, which is why, in 1987, he began his college undergrad studies in computer programming. When asked if that field of study was his first choice, Nigel replied, "I sat a college aptitude test, which showed a high level of analytical ability. This suggested computers, which I'd never touched. I lapped it up, studying for the next 14 years."
During those 14 years, Nigel said he felt different from those around him, yet could not identify why. That is, until he took the MENSA exam in 1991. "It wasn't until I passed […] and discovered I have a genius IQ that I knew why I felt different. Talking to others with high IQs, I discovered it is a common feeling." By 1994, Nigel had met and married Karen, who also worked at the college: she was in the art department, and he was in the computer office. "Dozens of people came in every day. When I heard her voice, something made me turn around. It took weeks to pluck up the courage to ask her out."
After 26 years of marriage, Karen is, understandably, Nigel's biggest influence and inspiration. However, following right behind her is Quentin Crisp: a gay writer/actor born and raised in Sutton, England, who died in 1999. Crisp would dye his hair bright red, wore make up and women's clothes, and was perceived as outlandish in the 1930s. He was not allowed to serve in World War II, because he was deemed unstable by the British military. Quentin was a source of reassurance during a time in Nigel's life when he struggled with being different from his peers. Nigel recalls, "[…] I saw The Naked Civil Servant, based on Quentin's autobiography. He taught me it is okay to be different. Don't worry about what society thinks. Being yourself is the only life worth living. Quentin is my hero."
In mid-2013, Nigel received a letter from his physician requesting to see him. Once there, the doctor told him, "We found something," leading Nigel to believe it was cancer. It wasn't much to his relief, but that relief was short lived as the doctor diagnosed him with an acoustic neuroma, "a form of brain tumor […] that is uncommon, unusual, difficult to explain and understand." After receiving this news he recalls that, "[…] like an ostrich I buried my head in the sand. I ignored it! Karen was much more freaked out. But she knew how I was dealing with it and went along." Since then, life has been a constant struggle for Nigel, who only 4 years ago was in prime, physical condition.
There is no form of treatment for acoustic neuroma, so his physicians have placed him on strong antidepressants, painkillers, and sleeping pills. Together, these pills mask the symptoms and attempt to give Nigel some form of comfort in spite of his pain. Since contributing his essay "Dark Clouds" for Oleb Books' debut title, Firsts, his condition has deteriorated, after having surgery in April 2018. "I used to be able to do anything I wanted, physically and mentally. Now I can't cut my own lawn!" Nigel cites energy as his key issue, stating that after only two hours of being awake in the morning he quickly becomes tired.
He uses a walking stick to maintain his balance, but to look at him you would never believe anything was amiss. So, Nigel says he understands why those who see him (but don't know him) believe he is, "[…] just putting it on or exaggerating. Once people get to know me they understand, especially if they witness me falling down or having a seizure!" His employer was another hurdle that Nigel had to clear on top of dealing with his disability. He recalled that they, "[…] just wanted to sack me. They kept telling me my situation was 'unsustainable.' Fortunately, a third party went to battle for me and I am now retired on ill health. So I have a pension and we can keep our home."
Nigel still resides in Belfast with his wife Karen. He will turn 55 years old in October of 2018.
The anthology Firsts: Coming of Age Stories by People with Disabilities is available now on Amazon, and other retailers.
Christina Pires is an essayist who enjoys the simple things in life, like eating candy corn by pumpkin light on a cool Hallow's Eve. She also loves reading, writing, drawing, painting, sculpting, and singing. You can follow her Facebook page here: https://www.facebook.com/TheCreativeBrewery/